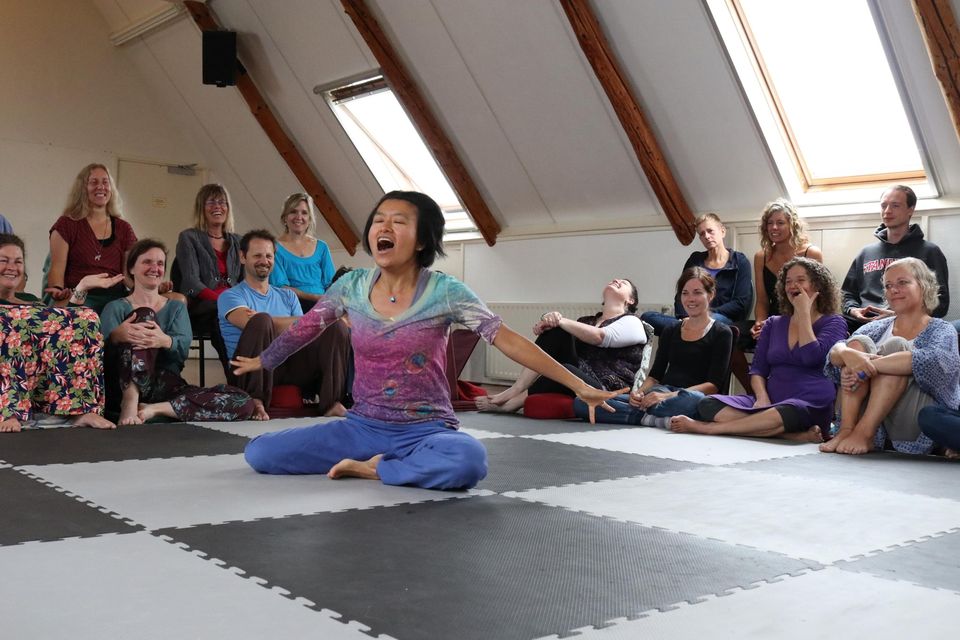 Heart iQ Experience with Christian Pankhurst
** Experience the Magic of Heart Intelligence **
In a single weekend you can discover more about yourself than you could in years. It's the benefit of being in an amplified field together with a tribe of courageous, loving and open Hearts.
** What Is Heart iQ? Why does it matter? **
"Heart iQ's mission is to offer men, women and couples a healthy imprint for being fully conscious, compassionate & connected with themselves and to others. Through a process of experiential and embodied practice, participants are lovingly and expertly guided to meet and embrace all aspects of themselves, together with others in community and tribe. By doing this important work, we put an end to the passing down of toxic pain and dysfunction from one generation to the next, so that our children can help shape a better world."
** What is the Heart iQ Experience? **
The Heart iQ Experience weekend is our Level 1 event, perfect for those new to Heart iQ and for those who have previously attended a retreat and wish to brush up on their skills and reconnect to the community.
In this weekend experience, you'll be in a potent, transformational team with Christian, allowing you to experience new and liberating ways to connect to your true essence and melt the defensive walls that keep you from opening your Heart and tapping your potential that is buried beneath years of habitual closure and conditioning.
You'll get to practice opening, not through psychological analysis, processing of your stories or digging up your past, but through exercises that connect you to your body, your life force and your vast depth of emotion and feeling.
You'll learn how to communicate your truth from the deepest part of you, helping you express and share yourself with others and the world. In essence, you'll be learning a new language — a language of unconditional love that goes way beyond the verbal expression that most of us rely upon.
It is a language that connects our Hearts, and when you become fluent, you'll have the key to unlock unlimited Joy.
Deep personal happiness, healthy intimate relationships and resonant communities are created when these tools are learned, practiced and used in daily life.
If you feel called to study a deeper, richer, more heart-based approach to authentic leadership and connection, then look no further – the Heart iQ Experience will help you get there.
Confirm your space and please register HERE
** Schedule**
Friday: 6.30pm – 9.30pm
Saturday: 9am – 9.30pm
Sunday: 9am – 5pm
** Your investment **
Prices on a Sliding Scale: Pay according to your capacity starting from 299 CHF.
Click here to learn more: https://www.heartiqexperience.com
Food and accommodation costs are not included in the ticket price. We will offer delicious vegan meals with local and fairtrade products. Please write us an email if you would like to book your meals as well.
Please do not hesitate to contact us for further queries: heartiq_zuerich@jupiterhaus.ch
** Facilitators **
Christian Pankhurst
Christian is the founder of Heart iQ and author of 'Insights to Intimacy' – Why Relationships Fail and How to Make Them Work. He is a world-leading authority on heart-centered communication and heart intelligent relationships. Christian is the co-founder of New Eden, a community and retreat centre where the work is put into practice with others in conscious community.
Sylvie Fröhlicher
Sylvie is a circle facilitator, embodiment teacher and Self-leadership coach based in Zurich, Switzerland.
Dedicated to discovering and navigating inner worlds with loving curiosity, dropping into the body's wisdom, and creating safe spaces for unheard voices. Passionate about empowering women to stand boldly and vulnerably in authentic expression.